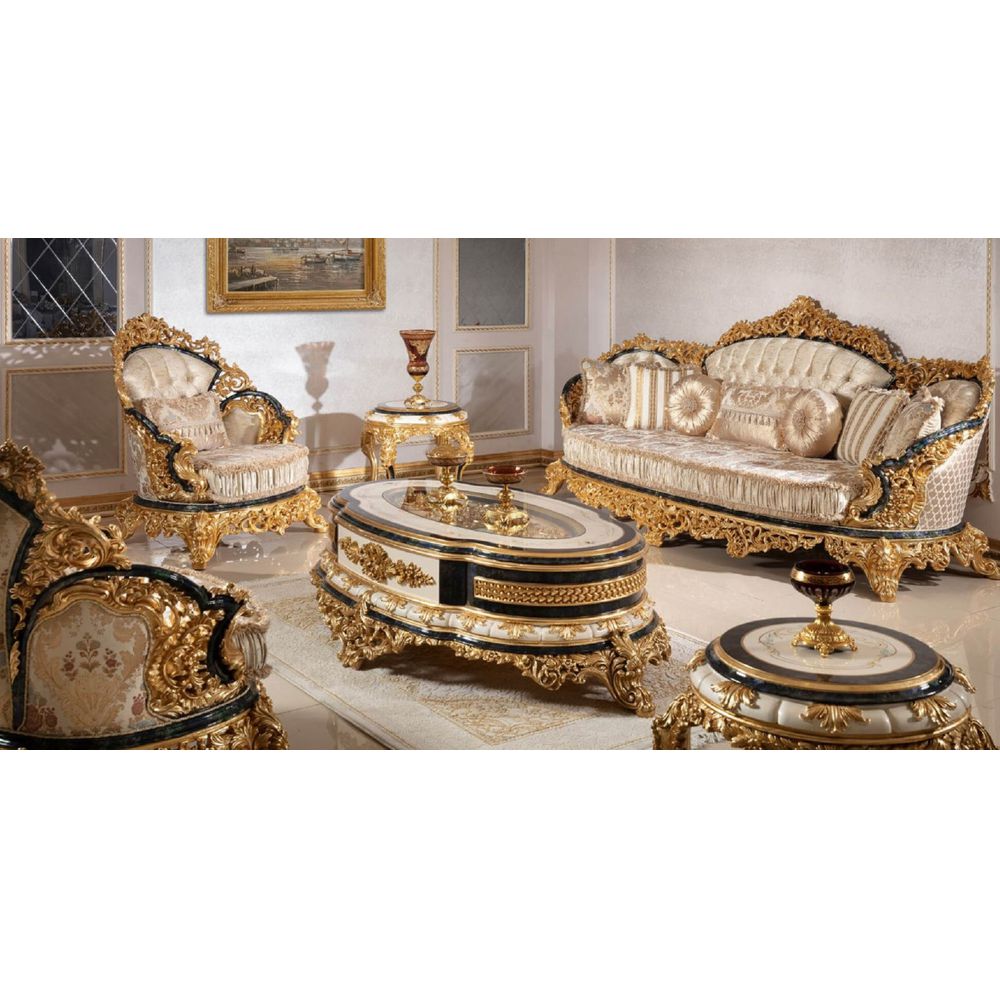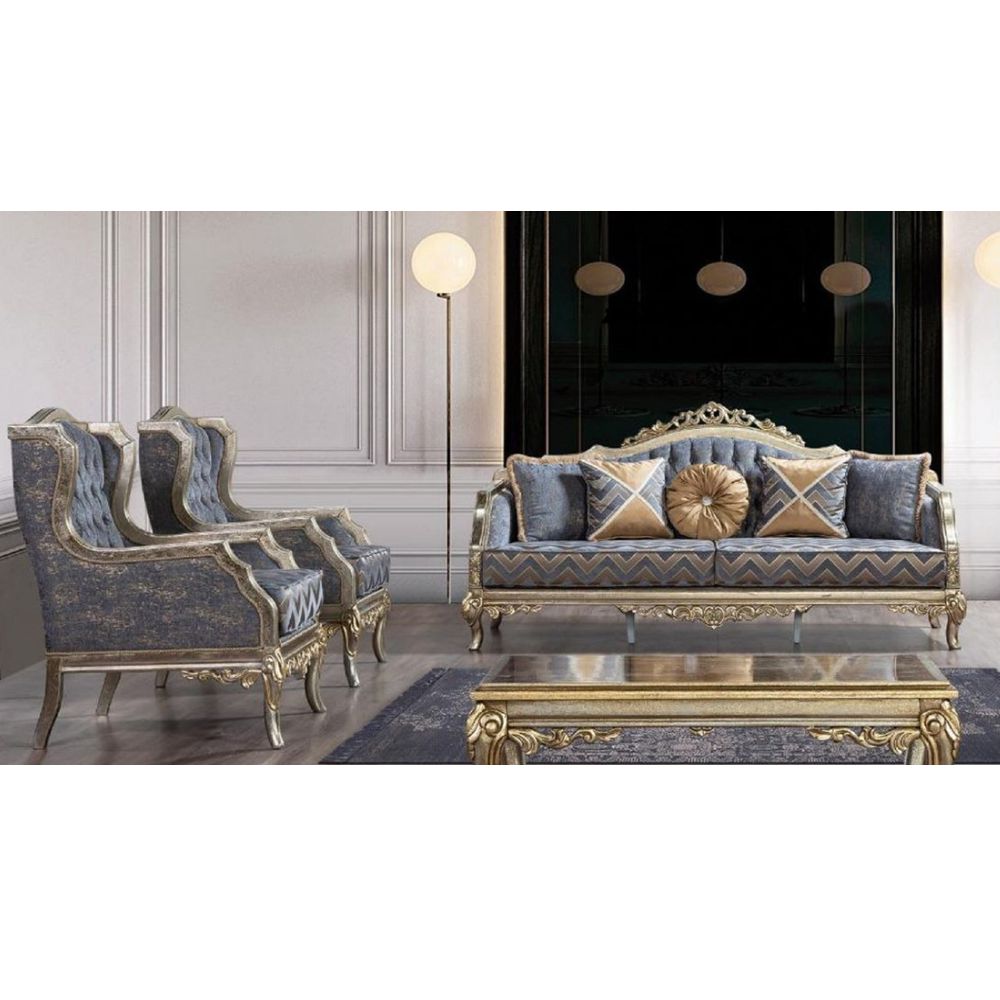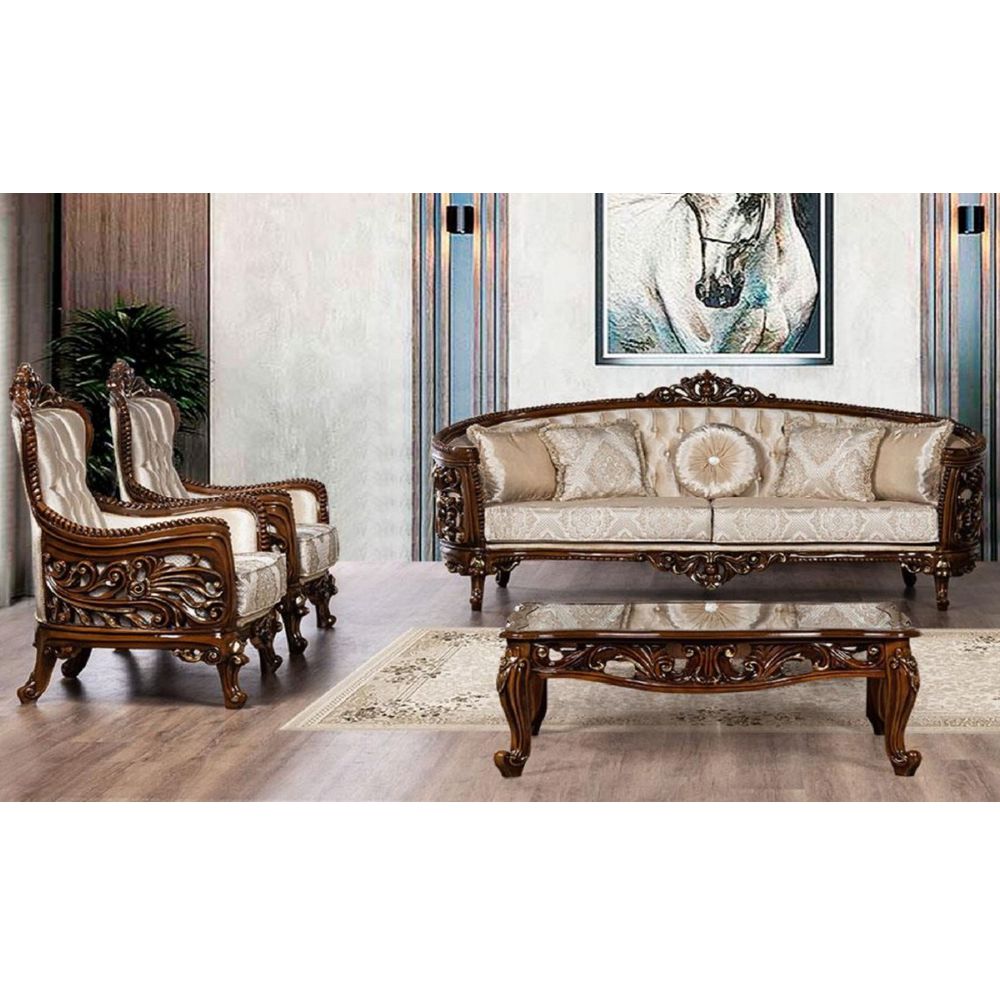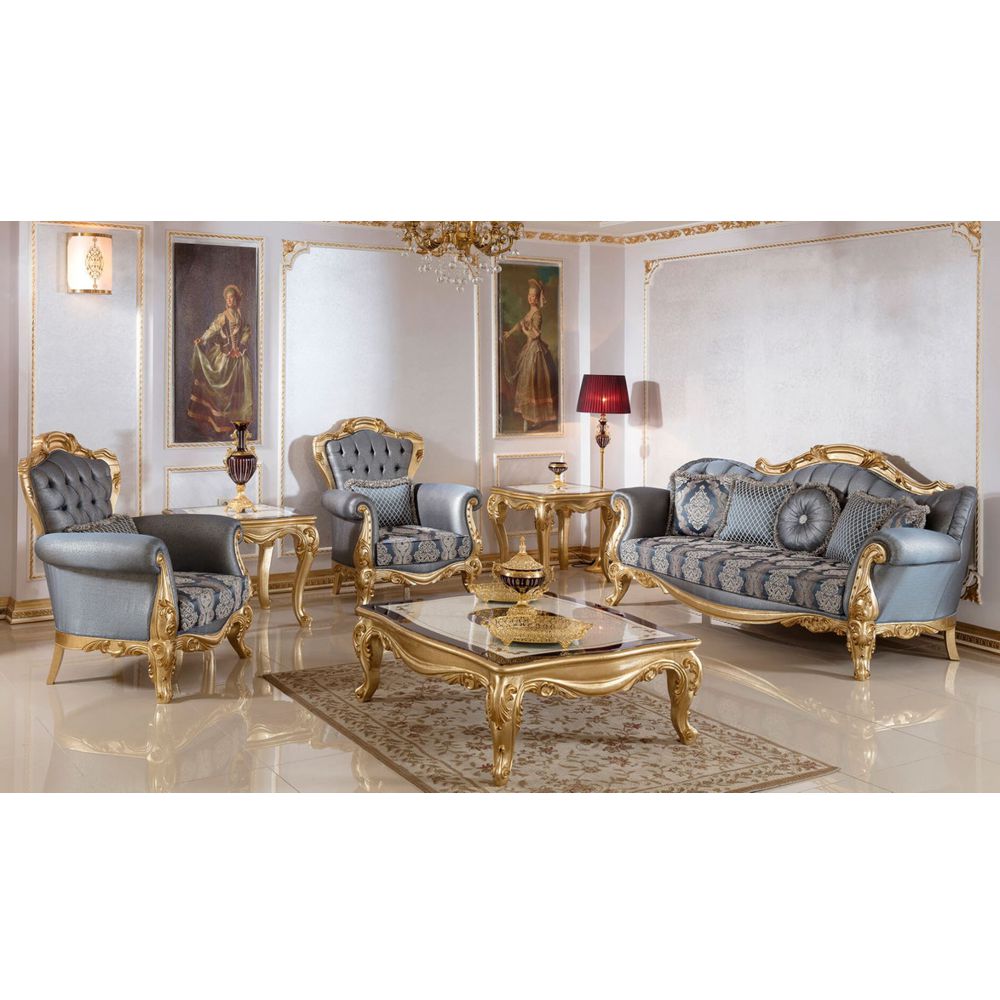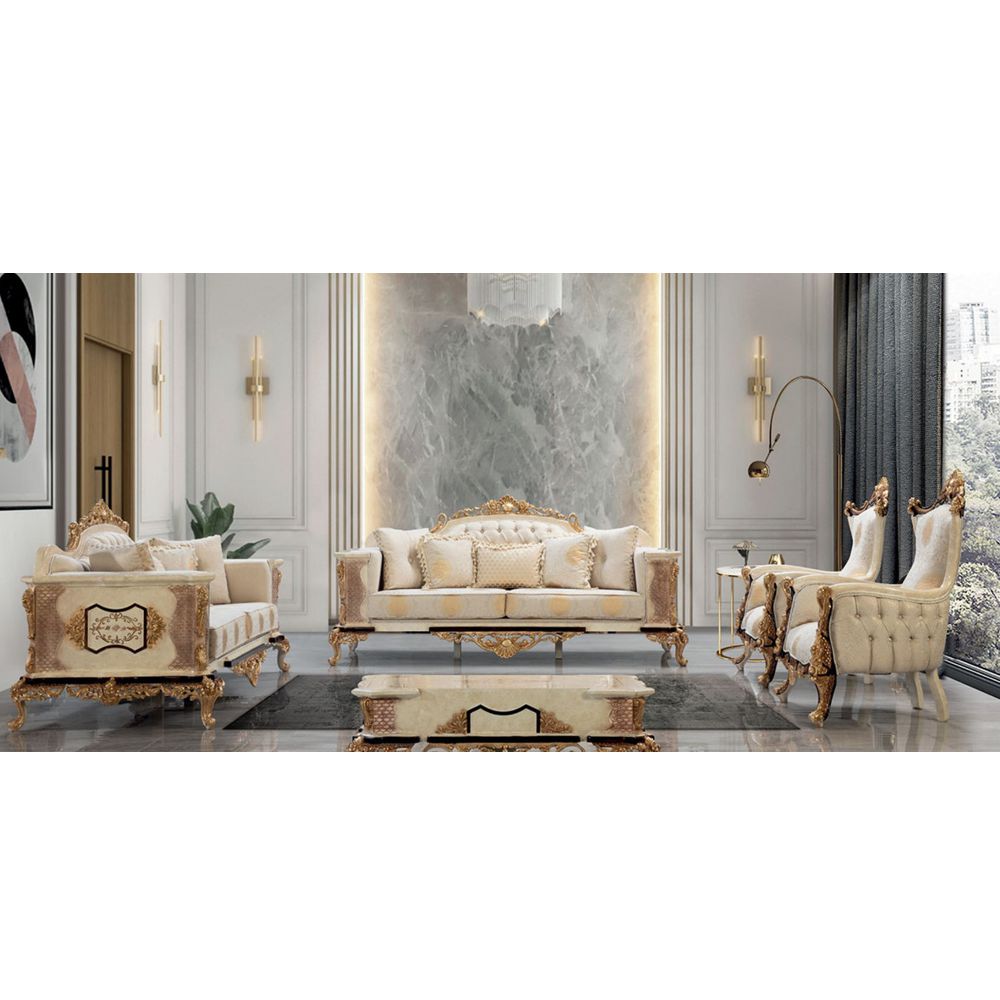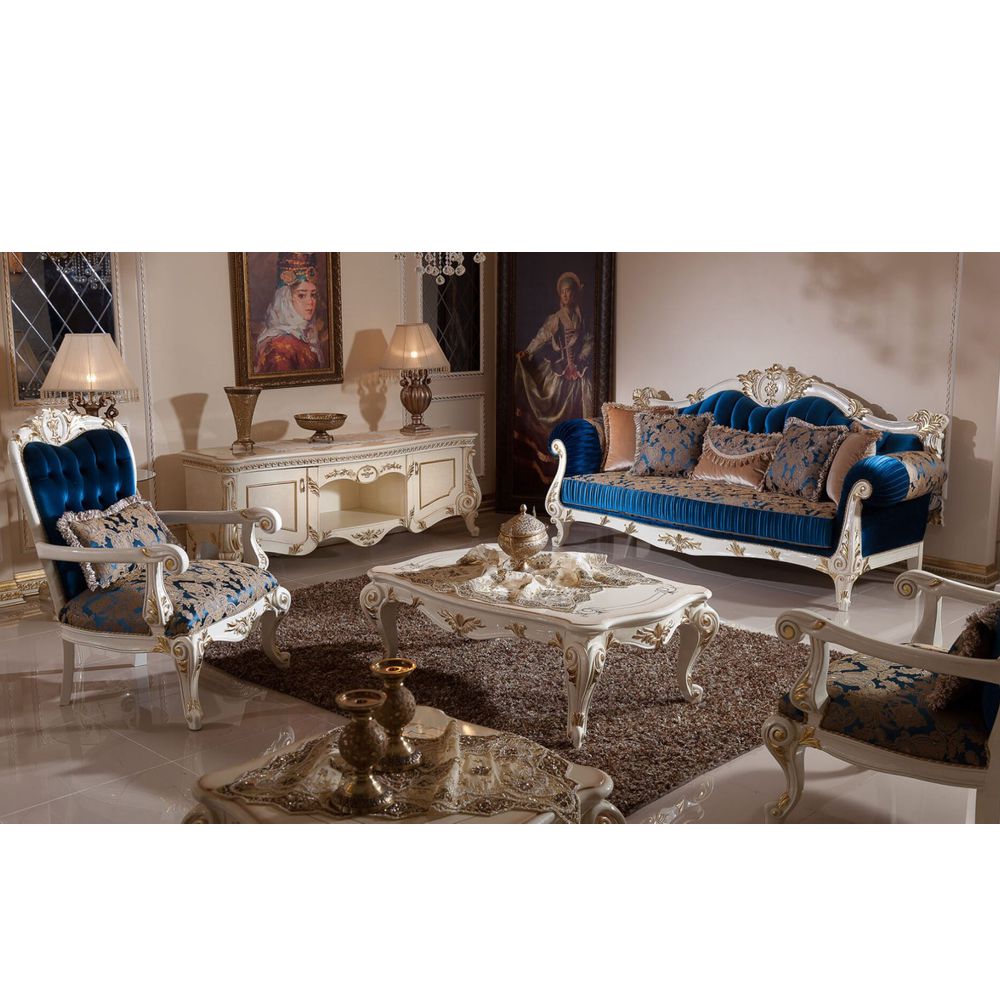 Casa Padrino Baroque sofas and couch sets are true Eycatcher for a sumptuous living environment and enchant your living area in a sumptuous palace oasis. Sit on a Casa Padrino sofa in the style of Louis XIV from France.
Baroque Living Room Sets are available in a wide variety of models and colors, such as Gold, Silver, White, Black, Cream, Bordeaux, Brown Khaki, Cream, Blue and many other colors.
We are happy to make also living room sets or other Baroque pieces of furniture according to your wishes.